Clonie Gowen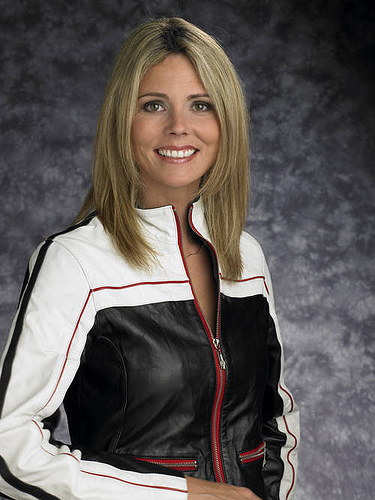 Name: Cycalona Gowen
Nickname: Clonie
Birth Date: November 6th, 1971
Birth Place: Oklahoma, United States
Current Residence: Dallas, Texas, USA
Poker Room: None at the moment
Gowen was born in Florida but grew up in Kiowa, Oklahoma. She was called Cycalona, her parents inspired by the fact that she was born during a powerful storm. She was the sixth child in a large, tight-knit family of two brothers and three sisters. In her teenage years, at 15, she won Miss Teen McAlester, Oklahoma and then moved to Corsicana, Texas. At school, she was a member of the varsity basketball team and placed seventh in state high jump while participating in a lot of team sports, played basketball and ran track. That's where she first discovered her competitive edge.
Clonie was introduced to poker by her boyfriend's father, and started playing on the weekends. She showed a natural talent and drive compelled her to play cards on a more serious level, and she spent weekends driving back and forth to Shreveport, Louisiana. That's where she developed her skills as a poker player as a cash game player winning the games. She eventually married took duties as a full time mother, and began to play poker on the weekends. Clonie owned her own travel agency but eventually gave that up to make poker her full-time job.
Her first major tournament, the 2002 World Poker Tour Costa Rica Classic showed her success in the games and tournaments she practiced. In fact, she placed 10th and earned an invite to the WPT Ladies' Night Invitational in September 2003. This is where she made her first big splash in the poker world when she won over more experienced players, such as Annie Duke and Jennifer Harman.
Clonie Gowen started playing in tournaments and finished in 10th place in a World Poker Tour event in Costa Rica in 2002. In 2003, she participated and won the WPT Ladies Night, an event that ended up being the highest rated WPT broadcast of all time. This is when the media started noticing her.
In July 2005 she had a good tournament coming in 3rd at the Full Tilt Poker Championship in Las Vegas and then a 4th-place finish in the Fourth Annual Five Diamond World Poker Classic in December 2005. She cashed in the $10,000 main event and finished 459th out of over 5600 players at the 2005 World Series of Poker. She finished in 31st place out of 515 at the recent WPT event at the Borgata Casino in Atlantic City, NJ and took 7th place in a Ultimate Poker Challenge event. She also came in 3rd place in FullTiltPoker.Net Championship at Wynn Casino, which ended up becoming the first ever live broadcast poker tournament in the state of Nevada.
When she appeared on the NBC television program Poker After Dark, she won 1st place during "Ladies Week" weeks 10 and 17. Together with Johnny Chan she is the one to have won three Poker After Dark titles.
Clonie has also acted as guest commentator for the Ultimate Poker Challenge, The Gaming Club World Poker Championship and the 888.com Women's Poker UK Open, as well as a regular columnist for All In magazine. She hosts tournaments and charity event frequently and is now a partner in a poker school, teaching people the basics of tournament play and how to be successful at the real competitive poker game. She has also done some poker broadcasting. She has also appeared in a segment of Good Morning America Member of the board of directors for the United States Poker Association.
Gowen used to be sponsored by Full Tilt and was a "Team Full Tilt" poker player together with other pros, such as Phil Gordon, Phil Ivey, Howard Lederer and Chris Ferguson. She used to play online at the site, assisting amateurs to improve their game through live chats and play. But this ended in November 2008 when she filed suit in Nevada court against the software company associated with Full Tilt Poker, Tiltware LLC. Her claim was breach of contract and she's seeking damages of $40 million.
Clonie lives in Dallas, TX with her two children. She juggles her time between her husband, their two young children, Morgan and Seth, and her career as a pro player.
Clonie Gowen's other achievements
• 13 cashes and $ 261,778
• 2003 WPT Ladies' Night Winner
• 1 first place finish
• 6th at the WPT Specials Ladies Night
• 10th at the WPT Season 7 D. Brunson 5 Diamond World Poker Classic
• 14th at the WPT Season 6 Bay 101
Clonie is a regular on the tournament circuit and plays in events all over the world earning herself national recognition through the years. As of 2008, her total live tournament winnings exceed $1,500,000.
Other players line up to get a chance to play against her online and she is one of the most widely recognized female poker players in the world.
Clonie has proven herself to be more than a pretty face, as she continues to storm her way through tournaments around the world. A mix of poker skills together with a tall blonde persona with good looks, have confirmed her name as cyclone, a force in the world of professional poker.