Mike Sexton to Poker Hall of Fame?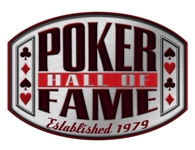 If it was up to Doyle Brunson and Daniel Negreanu, Mike Sexton would be voted in to the Poker Hall of Fame this year.
The nominees for the Poker Hall of Fame this year are: Phil Ivey, Tom Dwan, Barry Greenstein, Dan Harrington, Tom McEvoy, Men Nguyen, Scotty Nguyen, Eric Seidel, Daniel Negreanu and Mike Sexton.
Brunson and Negreanu have made it very clear that they are going to vote for Mike Sexton when the time comes and in all honesty we have to say that it is hard to argue with them.
Sexton have been playing at the highest levels of poker since forever and even more importantly is that he is the best ambassador for the game of poker in a long time.
He has been the main commentator for WPT, spokesman for PartyPoker and written articles for just about all of the large poker magazines out there.
Us at Online Poker News would like to thank Mike Sexton for all of his contributions to the game of poker and wish him the best of luck in the upcoming Poker Hall of Fame election.
Comments