Tom Dwan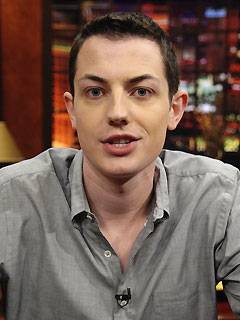 Name: Tom Dwan
Nickname: "durrrr" / Holdem_NL
Birth Date: July 30, 1986
Birth Place: Edison, New Jersey USA
Current Residence: Texas and Boston, USA
Poker Room: Playing mostly at Full Tilt Poker
At a young age of 22, Tom Dwan is already one of the most respected and feared poker professionals out there. So much that pros such as Phil Ivey and Patrik Antonius classify him as a tough opponent on the felt.
He grew up in Edison, New Jersey, attended Boston University for a short while, with the intent of pursuing a degree in English. He eventually dropped out to follow a career in poker. Dwan started out with his friends at 17 with Sit and Go's. As his cash stack grew, he progressed to cash games. Tom immediately took a liking to poker and found it a good way to earn extra spending money.
He started by deposited $50 on Paradise Poker and continued building on that. Dwan started winning almost immediately and then moved up in limits. At that time he also started playing no-limit hold'em cash games and then moved on to PokerStars. By the age of 18, he had already made around $15,000 online.
He played wherever he could, and his account continued to grow. He moved to Texas with fellow online player David "Raptor" Benefield and continued to move up in limits. Soon enough he was playing with the big names as David Benyamine , Patrik Antonius and Phil Ivey. His limits were set to $200-$400 no-limit hold'em and pot-limit Omaha by then.
He participated in the European Poker Tour, and cashed in on 12th-place finish in the 2005 EPT London. Choosing to concentrate on the lucrative high-stakes online cash games over travelling the international circuit. Due to age limitations in the US, Dwan could not participate in the 2006 and 2007 World Series of Poker. Eventually, when he did turn 21, he hit the tournament trail and emerged as a poker force stacking up nearly a million dollars in live winnings in less than 12 months.
Dwan made the televised final table and ultimately finished fourth, earning nearly $325,000 at the 2007 WPT World Poker Finals. Following that, he finished as runner-up to Lee Watkinson in the $3,000 pot-limit Omaha event, and cashed in the $10,000 Main Event, earning over $112,000 at the 2008 Aussie Millions in Australia.
A few weeks later he came close to victory, finishing runner-up to fellow online superstar Mike "SowersUNCC" Sowers at the Borgata Winter Open event. He classified in 9th place at the WPT World Championships at Bellagio. His first WSOP was in 2008 when Tom was at a final table and finished in eighth place. Five days later, he was at the final table again in a Rebuys event and ended up in 8th place.
The name 'durrrr' came about from Dwan selecting a screen name that would sound so ridiculous and weird that it would put players who lost to him on massive tilt.
Nowadays, Tom spends most of his time on Full Tilt Poker, playing Pot Limit Omaha. He does not have a sponsorship deal with any online poker room at the moment, as none have offered him the type of deal that he feels due. He regularly plays the highest live and online limits worldwide and is one of the biggest winners on Full Tilt Poker since 2007, classifying as 5th biggest winner on the site during that time period.
When he's not travelling or tracking down high-stakes games in Vegas, Dwan splits his time between his residences in Texas and Boston. He also spends time playing in live tournaments and eventhough just 22, he has already racked up almost a million dollars in live tournament cashes. He appeared on "Poker After Dark" a couple of times, which goes to show the recognition he is getting from the poker community.
Tom Dwan's other achievements
• Biggest cash came in the 2007 World Poker Finals when he finished 4th, taking home just over $324k.
• He also finished second in the 3k Pot Limit Omaha event at the 2008 Aussie Millions for $90k.
• 2nd in the $5k NLHE event at the 2008 Borgata Winter Open for $226k
• 9th in the 2008 $25k WPT World Championship event for $184k
• Dwan's estimate net worth is as high as $10 million dollars
If the past is any indication to Tom Dwan's future, he will surely progress one of the true poker pros. At barely 22 years of age, he is already on top of the poker world. When he sits at any table online, hundreds of observers will immediately show up, checking out his every move. His poise and confidence at the table are envied.
He has already accomplished more as a poker player than most can hope to accomplish in a lifetime. Tom Dwan's phenomenal success in the poker world comes from his instinct at detecting weakness in his opponents online or live at the table.
In just five years, Tom Dwan has gone from a bored high school senior to the highest limits in poker against some of the best players in the world. What is certainly unique about Dwan is how he experienced so much success in such a short time frame.