Absolute Poker is one of the biggest poker sites but they have always lagged a little behind Full Tilt and PokerStars in terms of tournament volume. In recent months, Absolute Poker has worked to correct that by adding new tournaments, bringing in more players and guaranteeing more prize money.
With those goals in mind, Absolute Poker recently doubled the amount of guaranteed tournament money it gives away each weekend. Instead of guaranteeing a total of $200,000 in tournaments, Absolute Poker is now giving away more than $500,000 in guaranteed prize money every weekend.
That's not total prize money; that's just money that Absolute Poker promises will be there. If any guaranteed tournament falls short of its guarantee, Absolute Poker makes up for it by donating money directly to the prize pool. This means that no matter how many people show up, you'll always know the prize pool will at least meet the guaranteed amount.
There are a few smaller tournaments that bring the total to more than $500,000 every weekend but the ones listed below are the biggest. You can find out more by visiting Absolute Poker and downloading the software. Remember to use the Absolute Poker referral code PBS500 when you sign up so you can claim your 150% sign up bonus.
$200,000 Guaranteed Sunday
This tournament is held every Sunday at 4:00 PM ET. You can buy in directly for $215 or win your way in for as little as a couple dollars. You will start out with 3,000 chips in this tournament and win a $215 bounty if you knock out any of the Absolute Team Pros.
$100,000 Guaranteed Sunday
The $100K is held every Sunday at 2:00 PM ET. You can play in both tournaments if you want but be aware that if you do well in both, you'll end p playing in both at the same time. The buyin for the $100K is $530 but there are plenty of satellites for which you can win seats for free. You will begin with 3,000 chips in this tournament as well.
$50,000 Guaranteed Saturday
Don't let the smaller prize pool throw you off; a strong finish in this tournament will net you a fat wad of cash. On top of that, you can use this tournament to prep up for the big money Sundays at Absolute Poker. The tournament costs $320 and everyone begins with 5,000 chips. You can join in the action every Saturday at 2:55 PM ET.
Sniper $40,000 Guaranteed
The Sniper $40K costs $130 and takes place every Sunday at 9:00 PM ET. There is a $10 bounty on each player's head, which means you'll win $10 for every player you knock out. You can buy in directly or play in a variety of satellites to win your way in at a fraction of the cost.
Sniper $25,000 Guaranteed
The Sniper $25K costs $130 and is hosted every Saturday at 9:00 PM ET. $10.00 out of every buyin goes to the bounty. Every time you knock someone out, you collect $10.00 as their bounty.

If you are not currently a Full Tilt Poker customer now is the time to join! The popular online poker site is now offering new players an astonishing 27% rakeback deal! Rakeback, normally reserved for smaller sites, is the most lucrative promotion in online poker, so now is the time to sign-up and start playing at the second most heavily trafficked online poker site, and receive an awesome rakeback deal to boot!
For those of you who are unaware of what rakeback is, and how a poker rakeback deal works, here is a brief explanation: Rakeback is a deal between yourself and a poker affiliate – if you sign-up directly through the Full Tilt Poker website you WILL NOT receive a rakeback deal—where they offer to refund a percentage of the rake you pay back to you! In this case, you would be refunded 27% of the rake you have paid.
The typical rake at an online poker site is 5% of the total pot, up to $3. So if the pot is $10, the rake is $.50: If the pot is $60 the rake is $3: If the pot is $400 the rake is $3. To determine the amount of rake you have personally paid, simply take the total rake and divide this by the number of players that were dealt into the hand; this is your contribution –This running total of your rakeback is known as Monthly Gross Rake (MGR).
For example: If you are in a 10-handed game and the rake is $3, your MGR would be $.30 ($3 / 10 players = $.30 MGR). Your next step is to multiply your MGR by your rakeback percentage: giving you a total of $.08 in rakeback ($.30 * .27 = $.081).
Ok, I realize this doesn't seem like a whole heck of a lot of money, but believe me, these small amounts add up quickly. In a typical online poker session it's not uncommon to play 1,000 hands of poker: At $.081 a hand this adds up to $81! Playing four tables at a time, online poker players can easily hit 1,000 hands in a 2-hour session, which means you can make $40/hour in rakeback alone!
So now that you know how rakeback works –and how profitable it can be—you will obviously want to take advantage of the 27% Full Tilt rakeback deal at Full Tilt Poker.
One last bit of good news, when you sign-up at Full Tilt Poker you will also be eligible for the 100% up to $600 deposit bonus offered by the site! That's right, rakeback and a deposit bonus!!! And don't forget to check out our rake-races and freeroll tournaments exclusively for rakebackftw.com players!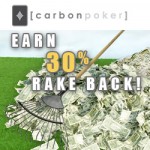 When playing online poker it's always a good idea to look if the poker room where you are planning to sign up is offering a rakeback deal or just a regular poker bonus. Right now you can get the highest possible Carbon Poker rakeback deal via CarbonPokerRakeback.net as they are offering 30% rakeback and a $600 sign up bonus for players who create their account through their site. This 30% rakeback deal is the highest percentage allowed on the entire Merge Gaming Network so you won't be finding any better percentages anywhere else.
Daily rakeback payments at Carbon Poker
The best thing about this rakeback deal at Carbon Poker is that all payments are taken care of by the poker room and the rakeback payments are made daily. This means that you don't have to sit around and wait for the end of the month to come so that you can get your rakeback payment from a third party affilite. At Carbon Poker this is all taken care of in-house.
$600 poker bonus and 30% rakeback
There is nothing better than combining both a sign up bonus and a sweet rakeback deal and at Carbon Poker they are offering just that. The $600 bonus will be credited to your account in increments of $5 for every 250 player points that you generate at the real money tables. The bonus amount cleared is going to be deducted from your gross rake before calculating your daily rakeback.
US Players Accepted
After the UIGEA was passed it's really hard for poker players from the US to find a poker room where they can make deposits and play online poker. At Carbon Poker they are still accepting players coming from the US and they offer all the most popular deposit options for US based customers.

Tired of the same old style of online poker that you find everywhere nowadays? Then you should definately try out to play the live dealer Texas Hold'em at Dublinbet.com. This type of online poker does not work like the ones you have gotten used to at poker rooms like PokerStars and Full Tilt Poker. Instead of playing against other players from all over the world you will be playing against a live dealer as this is the casino game version of Texas Hold'em Poker. Even though this game require a lot less skill than the regular Texas Hold'em games you will still have a good edge if you know the good starting hands.
Unfortunately US players are not allowed to join the DublinBet Casino and try out this live dealer casino game but for those of you who live in other countries there is a 100 Euro new player bonus available when joining this casino that will be instantly added to your account balance upon your first deposit.
At DublinBet they are also offering other casino games with live dealers, so if you enjoy playing Blackjack, Baccarat or Roulette then we can really recommend trying out DublinBet as you know they games are not rigged there.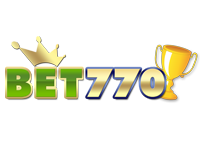 The online poker room Poker770 is a relatively new poker room on the iPoker Network that is facing the French market. Due to their recent success in the poker industry they have now also opened up an online sportsbook which is called Bet770.
With the expansion into the betting industry the customers at Poker770 will now also be able to place wagers on all kinds of sports using the same account as they have on Poker770. This makes it a lot easier for customers as they don't have to create a second account to use a sportsbook.
At the moment it seems as though the Bet770 sportsbook is mainly going to target the French market just like Poker770 but the website is also available in English for international customers.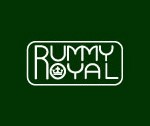 As the game of online poker is starting to reach is peak other card games are starting to gain traction on the online gambling market. One of the fastest growing card games online is Rummy.
If you are looking to play online rummy there is not a lot of sites offering this right now but at RummyRoyal.com they offer a lot of different variations of the Rummy game. RummyRoyal is currently the largest online Rummy network and they offer games such as Rummy, Gin Rummy, Kalooki, Oklahoma and many more.
For those of you who have never heard of Rummy we can recommend heading over to RummyRoyal where you will get $5 for free to try out the software and learn about the different games offered.
At the RummyRoyal website you will also find all the rules for the different games together with instructional videos for new players.
Once you are ready to make a deposit you will get a 100% bonus on your first deposit up to $200 which will give you a healthy starting bankroll.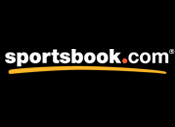 Sportsbook Poker has released a special promotion code for their poker room offering a 100% bonus up to $1000. To claim this bonus, you need to use an exclusive sportsbook promotion code during your account sign up process. If you do not use the code during sign up, you will not be eligible to the $1,000 bonus. Instead, you would only be able to claim the $650 bonus that is advertised as the standard Sportsbook.com deposit bonus.
The sportsbook poker room offers a unique chance for US and Canadian based poker players to be able to play real money poker by depositing with standard credit cards. The site claims credit card acceptance rates near 100%, for credit cards like Visa and Mastercard!
In addition to a poker room, Sportsbook.com has a very active sportsbook and casino with a very large base of members. This large base of sports bettors seem to love to play no limit texas holdem. Especially now, with football season in full swing, there has never been a better time to use a Sportsbook.com promo code and make your 1st deposit. The tables are full of live and loose players who want to give you their money. If you do not get in there and get it, someone else will!
Take advantage of the combination of the exclusive sportsbook bonus to $1000, the poker tables overflowing with the large percentage of sportsbettors who are inexperienced at Texas holdem and whom love to gamble. Get in there, get the bonus and take their money. Remember, the standard bonus will be applied if you do not use the exclusive promo code when creating your account.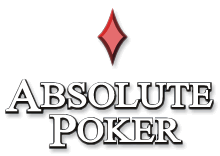 Absolute Poker has a very thorough Hold 'em Poker and Omaha tournament schedule; however, there are very few Stud Poker tournaments and mixed game events running on a daily basis, and there are virtually no guaranteed tournaments outside of a $1500 Guaranteed HORSE event. For the casual Stud Poker player or mixed game player, Absolute Poker will suit you, but if you are looking for a lot of action in these two styles of poker gaming, you might want to try PokerStars or Full Tilt Poker. Bigger online poker rooms have more traffic and are able to offer a better variety of tournaments when it comes to alternative poker like mixed games and even Stud Poker. Absolute Poker does offer a couple big-money weekend NL Hold 'em guaranteed tournaments with prize pools in the hundreds of thousands of dollars, which is where most of the Absolute tournament traffic congregates to.
If you are interested in the few 7 Card Stud Poker tourneys that Absolute does offer, most of them run at the $2+$0.20 buy-in rate, but there are also freerolls and $5+$5.50 events. You can also play Stud Hi/Lo tournaments on Thursday nights at 21:00 EST at Absolute Poker for a buy-in of $2+$0.20; however, some of these events are bumped up to $3+$0.30. Absolute Poker does not currently host Razz Poker (7 Card Stud Lo) tournaments.
Absolute Poker offers about the same amount of mixed game poker tourneys as they do Stud Poker events, which isn't that many, but it's enough to get your feet wet. HORSE is the only mixed game available at Absolute Poker, which is a 5-game mix consisting of Hold 'em, Omaha, Razz, Stud, and Eights or Better. Most HORSE tournaments at Absolute Poker are either freerolls or have a $2+$0.20 buy-in; however, there are a few $5+$5.50 and $10+$1 events about once per month.
There is a $15+$1.50 $1,500 Guaranteed HORSE event that appears to take place monthly at Absolute, so this is the most action you'll find in terms of mixed game guaranteed tournaments. If you do try your hand at HORSE on Absolute, you'll probably eventually end up graduating to another online poker site with more to offer in these styles of events because once you get the taste for mixed games, it's hard to go back to single-game tournaments.
Absolute Poker is a smaller online poker room; therefore, there's just not enough traffic to feed a lot of alternative poker games and tournaments, especially guaranteed tournaments. If you like a small online poker room, then Absolute is great for Texas Hold 'em action and even Omaha for that matter, but it's just not a suitable fit for active players who like to change up their play from the typical hold 'em games. You may want to practice your Omaha, Stud, and Stud Hi/Lo here, try some HORSE, and then move on to an online poker room that has more Stud games, Razz, and mixed game tournaments to offer you.

Full Tilt Poker offers quite a number of mixed game tournaments and even more mixed game cash tables. You will find that Full Tilt gets pretty creative with their mixed game styles and acronyms that represent them. Some of the most common mixed game tourneys at Full Tilt are detailed below, as well as some of the unique mixed game cash tables that you just won't find anywhere else.
The most basic mixed game available at Full Tilt is HA poker, which only consists of two games, Hold 'em and Omaha Hi. This is a great place for beginning mixed game players to start out to understand the way mixed events run. Switching between two different games is a lot easier than five games, so it is best to work your way up from here. You can play in a handful of HA events every week at Full Tilt starting at $5+$0.50 and going up as high as $69+$6. This game is also featured in the Full Tilt Online Poker Series (FTOPS) with guaranteed prize pools up to $200K.
Once you've graduated from HA, you might want to try HOSE, which consists of Hold 'em, Omaha Hi, Stud, and 8s or Better. HOSE is a slight modification of HORSE, which contains Razz and is the most popular mixed game, made popular in the 2006 WSOP. There are a couple of HOSE tournaments at Full Tilt with $3 or $5 buy-ins.
Other mixed games that Full Tilt offers at cash tables include HEROS poker (Limit Hold 'em, Limit Stud Hi/Lo, Limit Razz, Limit Omaha Hi/Lo, and Limit Stud Hi). HO is also available, featuring Limit Hold 'em and Limit Omaha Hi/Lo. HOE includes Limit Hold 'em, Limit Omaha Hi/Lo, and Limit Stud Hi/Lo (8s or Better). OA consists of PL Omaha Hi and PL Omaha Hi/Lo; OE is Limit Omaha Hi/Lo and Limit Stud Hi/Lo; and finally, SE is Limit Stud Hi and Limit Stud Hi/Lo. While these games haven't caught on in the tournament schedule at Full Tilt, they may be offered some time in the future.
Mixed game tournaments are a great way to hone your skill at multiple poker games or challenge yourself once you become bored with single-game tournaments. When you are able to play more than one variation of poker, you are suddenly placed in a different class of players, who are much more versatile, knowledgeable, and well-rounded. Becoming efficient in mixed games will also help your game when you do revert back to single-game events. Confidence in your all-around poker skill set is an important part of being a consistent and successful poker player.
Consider yourself warned, though, as once you try mixed games, you may become fixated on playing them and find it difficult to amuse yourself at single-game tables. However, you cannot advance as a player, especially professionally, if you don't explore ways to challenge your poker mind and master other games outside of Texas Hold 'em, and even Omaha for that matter.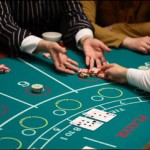 Are you a Baccarat fan? Did you know that you can play Baccarat online? Online casinos offer players a chance to play Baccarat for real money online, just like you would at a live casino. The online casinos allow you to deposit your real money through a variety of different deposit options. Once your money is uploaded into your online casino account balance you will now be ready to play Baccarat for real money.
A lot of people are interested in playing Baccarat at the casino, but are a little shy to sit at the tables because they don't exactly know how to play. Online Baccarat is perfect for people who aren't fully aware of the Baccarat rules or strategies. Players can play for free or just make small bets and get comfortable with Baccarat so that next time they are at the casino they can join in on the fun!
If you sign up to play Baccarat at an online casino, such as Bodog casino, you will receive a bonus on your first real money deposit. The bonus the online casinos give are usually a percentage of the players deposit. Bodog casino gives new Baccarat players a 10% bonus on their first deposit. If you were to deposit $500 at Bodog you would receive $50 in free bonus money instantly. This free money is given by online casinos to thank players for choosing their casino over the other online casinos.
If you are using a mac computer you will need to make sure you sign up for an online casino that offers mac compatible casino games. Some online casinos don't offer an instant play version, or software for mac users. It's really strange that some online casinos aren't mac friendly, but atleast the top casinos are. Bodog casino has instant play software that will allow you to play Baccarat on a mac!
Each country has different deposit options for the online casinos, but it should be pretty easy to find a way to get your money online to play Baccarat for real money. Some deposit methods include credit cards, moneybookers, wire transfers, neteller, online ewallets such as ewallet xpress, and more. After you win some money playing Baccarat online it isn't hard to withdraw your winnings. My favorite method to withdraw my money is simply through a paper check. Okay so now you know how to play Baccarat online for real money, get started and win some money!