Play Online Rummy at RummyRoyal.com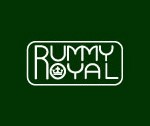 As the game of online poker is starting to reach is peak other card games are starting to gain traction on the online gambling market. One of the fastest growing card games online is Rummy.
If you are looking to play online rummy there is not a lot of sites offering this right now but at RummyRoyal.com they offer a lot of different variations of the Rummy game. RummyRoyal is currently the largest online Rummy network and they offer games such as Rummy, Gin Rummy, Kalooki, Oklahoma and many more.
For those of you who have never heard of Rummy we can recommend heading over to RummyRoyal where you will get $5 for free to try out the software and learn about the different games offered.
At the RummyRoyal website you will also find all the rules for the different games together with instructional videos for new players.
Once you are ready to make a deposit you will get a 100% bonus on your first deposit up to $200 which will give you a healthy starting bankroll.
Comments