The Top 10 Poker Players in the World According to ESPN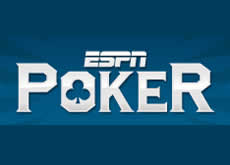 Every month the American sports site ESPN.com is rating who they think are the top 10 poker players at that moment, this ranking list is called "The Nuts". The fact that Phil Ivey is topping the list comes as no surprise to anyone that knows poker. That Phil Ivey is dominating this list becomes very clear when reading the following statement from ESPN's poker writer, Andrew Feldman. "I wonder what kind of month the other players need to have in order to be able to take Ivey of the first place on this list".
In second place we find Patrik Antonius, even though he has suffered some huge losses the last couple of weeks. "Still one of the best players in the world with a constant presence at the high stakes tables", was the motivation for the second place listing.
The third spot, or the second runner up if you prefer that is also a bit more unexpected. The third place listing was given to Jason Mercier who is really starting to show some results at the poker tables lately. Two final tables during the WPT Southern Championships probably contributed towards his place on the list.
There are two other surprising things on this top 10 list. The first one is that Tom "Durrrr" Dwan is fa down the list, in 8th place actually. The other big surprise is that Daniel Alaei is in front of him with his 7th place on this top 10 list.
ESPN goes on to refer to Daniel Alaei as the most underestimated player on the whole list. He is a very skilled cash-game player and the WPT victory in the Doyle Brunson Five Diamond Poker Classic during December last year probably helped him a lot. But to the equation we also have to add two WSOP bracelets and $4.000.000 in life time tournament winnings.
As always with these types of top 10 lists it is the live tournament results that is the biggest factor.
Below is the complete top 10 list:
Phil Ivey
Patrik Antonius
Jason Mercier
Eric Baldwin
Yevgeniy Timoshenko
Daniel Alaei
Tom Dwan
Bertrand Grosspellier
Jeff Lisandro
At the ESPN website they also mention some players that are close to making the list but didn't quite make it this month. These players are Cole South, Jeff Madsen, Dan Shak, Anette Obrestad and Ty Reiman.
Comments