The ESPN Magazine is to display Hellmuth naked and more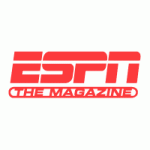 The latest issue of "ESPN the Magazine"; the popular American sports magazine has just done it again …… it will now feature naked photographs of about 80 different male and female athletes.
This special edition of ESPN magazine will be called the "Body Issue" and it will feature athletes from a variety of sports on this latest issue, with poker being one of them. The reason why poker was also chosen as a sport in this case, could be due to the fact and personal interest behind the ESPN TV network which is also the one to televise the World Series of Poker.
Amongst these poker celeb personalities, we will also see the champion Phil 'Poker Brat' Hellmuth together with Jennifer Harman, Scotty Nguyen and Daniel "Kid Poker" Negreanu. These 4 poker stars will be pictured sitting naked around a poker table but with all the players' private areas strategically hidden.
Gary Belsky, the magazine's editor, "We've always been committed to showing fans a different side of the sports and athletes they love. This issue, from the amazing photos to the innovative journalism, is just our latest effort to do that. We're very happy with the results."
Harman and Negreanu were nervous about the naked shoot, thinking they would not fit in but both relaxed when they got to know who was chosen to accompany them during the shoot and that it would all be done in a classy and tasteful manner. Daniel Negreanu commented; "It's not like they were going to have Patrik Antonius or Gus Hansen in there. I worked out. I had a nice tan going. I sucked my belly in and I was good to go."
From the other sports realms we can look forward to see athletes such as race car drivers Mark Martin and Carl Edwards, jockey Alex Solis, boxer Manny Pacquiao, mixed martial arts fighter Randy Couture, tennis player Serena Williams, baseball players Ivan Rodriguez and Joba Chamberlain basketball player Dwight Howard, hockey player Zdeno Chara, , golfer Christina Kim, football players Torry Holt and Adrian Peterson.
Comments