The Unabomber Takes PartyPoker's World Open V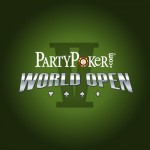 PartyPoker's World Open V wrapped up last week in London, England, when Phil "The Unabomber" Laak won the event and took the $250K grand prize away from a star-studded final table that included Mike Sexton (2009 Poker Hall of Fame inductee), Andy Black, Luke "Full Flush" Scwartz, Jennifer Tilly, and others. The event took place for the first time at the Palm Beach Casino located in Mayfair, London.
This tournament featured a new deep triple stack tournament format that resulted in more than four hours of poker before the first elimination ever took place. Ultimately, though, the final heads-up came down to Laak and 26-year-old online qualifier from Austria, Jan Veit. Veit studies computer science in Salzburg, Austria, but his intelligence wasn't enough to carry him through when Laak pushed in with A8 off-suit and then got an 8 on the flop, leaving Veit to lose the hand with A4. Then the last hand came down to Laak raising with Q9 against Veit's J7 with nothing else on the board.
Laak said after his triumph, "This was a wild roller coaster ride, and I am proud to have shared it with this amazing cast of characters. They were a tough bunch. Wow – what an honor."
Academy Award nominee, Tilly, who placed fifth, was the first of his opponents to congratulate him. "I'm so happy for Phil. People underestimate him because he is so entertaining. He really deserves this. I really enjoyed this tournament, it had a fantastic structure. You can see that by the amount of top players who made the final table."
The first to go at the final table was Andy Black, chip leader. Black was followed by Sexton, who was already on cloud nine after receiving confirmation the previous night that he had made it into the Poker Hall of Fame. Sexton was given proper props from the champion, though, as Laak stated, "Mike Sexton, inducted into the Poker Hall of Fame today. The consummate player. Full stop."
What a day to remember for all of these exemplary players.
Comments