Jennifer Tilly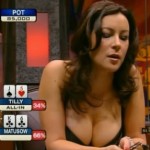 Name: Jennifer Tilly
Nickname: The Unabombshell
Birth Date: September 16, 1958
Birth Place: Harbour City, California, USA
Current Residence: Harbour City, California, USA
Poker Room: None
Jennifer Tilly was born in Harbor City, California and is primarily an actress as well as a professional poker player. Her parents divorced during her childhood and she moved to Victoria, British Columbia, Canada with her mother and siblings. She was a multi-racial daughter of a Chinese and a Caucasian. Tilly is in fact her mother's maiden name which she adapted for acting purposes while her original surname was Chan.
Tilly knew that she wanted to be an actress at an early age, during her teens when she put herself through the theatre program at Stephens College in Missouri after winning writing competitions. When older, she headed out to Los Angeles and started acting almost immediately. She had a steady line-up of roles, after getting her first acting offer at the age of 31in 1989 for the role of waitress in the movie The Fabulous Baker Boys. During 1984 and 1991, she was married "The Simpsons" writer/producer Sam Simon.
A nomination for a Best Supporting Actress Oscar came up in 1994 for her portrayal of the talentless Olive Neal at the 1994 Oscars in the Woody Allen movie Bullets Over Broadway. Her other acting roles include her acting the parts of stereotypical 'blonde' girlfriend or wife in movies such as in Seed of Chucky and Liar, Liar.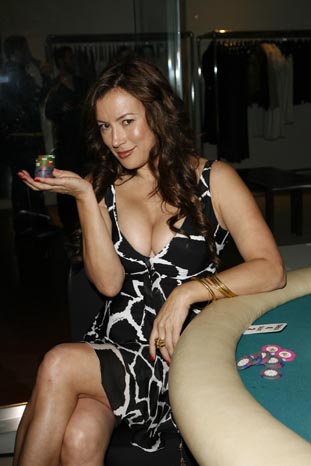 Acting quickly led her to poker, when she acted in a gambling comedy called Let It Ride in 1989. This role tickled her interest in playing and soon after the film was produced, Jennifer started attending regular home game with friends and developed her poker playing skills. Having developed a reputation of acting such typecast roles, Tilly's moment to shine was when she started playing poker and actually winning tournaments.
Jennifer started dating Phil "The Unabomber" Laak, after meeting at the WPT Invitational tournament at the Commerce Casino. Laak encouraged her to play poker professionally and in 2003, she began playing in competitive tournaments.
Jennifer poker breakthrough came during the 2005 World Series of Poker Ladies No Limit Texas Holdem tournament when she competed and won the bracelet. She won first place over the 600 ladies who participated that year for the $158,625 final prize. During the same year, she also won the World Poker Tour Ladies Invitational Tournament at the Bicycle Casino, in Bell Gardens, California in September. After the 2005 WSOP win, Tilly made it public that it was thanks to Laak that she won as he taught her everything she knows about poker whilst also helping her work out her game. That year Tilly surprised everyone, even herself, as she turned out to be the first celebrity actress who won a World Series event. She gave out an interview during The Tonight Show with Jay Leno and showed her own astonishment and element of surprise after the big win.
Later on, she made appearances during the Game Show Network's Poker Royale and the preliminaries of the Poker Superstars III. Her other TV celebrity appearances were on the Bravo's Celebrity Poker Showdown and ESPN's Pro-Am Poker Equalizer. She has also competed in the Poker Royale series on the Game Show Network (GSN), the third season of Poker Superstars Invitational on Fox Sports News (FSN), and the 2006 season of Celebrity Poker Showdown on Bravo.
Jennifer currently lives in British Columbia, Canada and still dates poker pro Phil Laak.
Jennifer Tilly's other achievements
9 Cashes and over $400,000 in total winnings
1st Place Finish and 1 WSOP Bracelet
1st at the 2005 WSOP, Event 26, Ladies Event
2nd at the WPT Hollywood Home Game 3
12th at the WPT Season 6, L.A Poker Classic
First Hollywood celebrity to win a WSOP bracelet
Jennifer Tilly amazed everyone when she won the WSOP bracelet in 2005. The win was followed by a debate over whether it was pure skill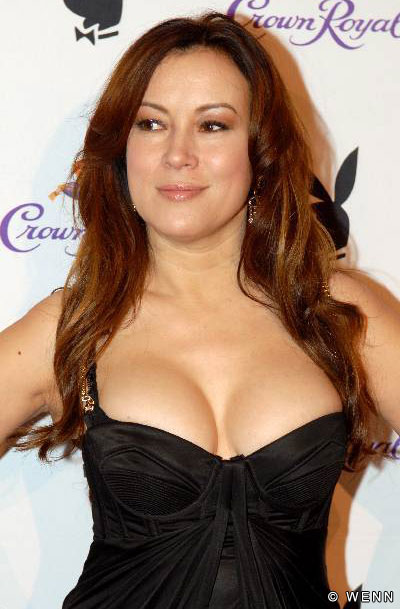 or just one time luck that got her the victory that day. The critics were proved wrong as just two months later she went on to win the World Poker Tour's annual Ladies Night event.
Winning over pro such as Isabelle "No Mercy" Mercier, Cecelia Mortensen and Aidiliy Elviro made sure she received not just the winning the title but also an established recognition on the poker field.