PokerStars Hit Hard by the Recent Asset Freeze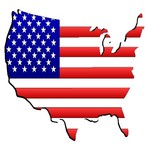 A couple of days ago the American Government froze $33 Million in player transactions coming from poker sites accepting US players. PokerStars is the poker room that got hit the hardest while Full Tilt Poker and Cake Poker takes this as an opportunity to build their player base.
The traffic at PokerStars went down by 7% during the month of June according to PokerScout.com. This is a direct effect of the US players having trouble making a deposit using eChecks which is the most popular deposit option for US players.
FullTilt and Cake Poker on the other hand have taken advantage of the current situation and they have seen their traffic rise by 3% each during the month of June.
Poker players at Full Tilt Poker were also hit these problems in the beginning but the people in charge of FullTilt have been able to set up alternative options for player transactions very quickly. On poker forums around the internet the public opinion seems to be that PokerStars have been taking a very long time to solve this issue and the players are not happy with this.
It will be interesting to see how the player traffic is going to be affected over the coming weeks. Unless PokerStars can find a solid solution to this issue soon they are likely to lose even more of their market share to FullTilt and Cake Poker.
Comments