Durrrr's Million Dollar Swings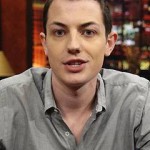 A lot of poker players are used to having big swings at the poker tables but the bankroll of the wonder child Tom "durrrr" Dwan is like something out of a story book.
Tom Dwan is playing at the highest limits at Full Tilt Poker and he is playing very often. A lot of the days he ends up winning over a million dollars but there are also days when he makes huge losses.
This year has been full of up and downswings for Durrrr's bankroll. The start of the year was terrible but Dwan made an amazing comeback and made a profit of $6.4 million during 4 months of play at FullTilt which made up for his initial $4 million loss and gave him a nice yearly profit of $2.4 million.
After that upswing he started an uphill battle at the tables and is currently only up around $200.000 for the year. The game where he is making the biggest losses is Pot Limit Omaha where he is down $3.7 million for the year. At the 7-game tables and the Mixed HA tables (Hold'em/Omaha) he has been doing a lot better though and it's those kind of games that makes up for the big losses at the PLO tables.
It will be interesting to see if Dwan will end the year in the red or in the green.
Comments