Daniel Negreanu Challenged by Jealous Poker Player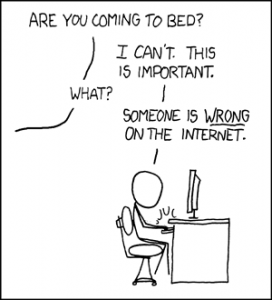 Online poker player, Matt "ADZ124" Marafioti is stirring up buzz with a recent poker challenge he's issued towards Daniel Negreanu. The challenge stems from Marafioti's claims that if he had as much income as Negreanu, he would be a better poker players.
On his blog, Marafioti explained that he believes he is a more marketable poker player than Negreanu, living "a better life off poker" than the world famous poker pro who gets paid $2 million from PokerStars every year to keep him out of the hole. To prove his theory, he's challenged Negreanu that he would pay him $500 per hour per table to sit opposite him. In addition, he issued a $100K prop bet that is dependent on the player who cashes more at the next 10 live events that both are participants of.
Matt said, "So in the future, unless you're going to back it up, do not open your mouth in the 100/200 game on stars, because you're awfully quiet when I see you in person. Just come speak with me face to face."
Negreanu's response earlier this week on his Poker Listings blog to Marafioti's follows: "If I wasted my time responding to all the completely insane nut jobs on the Internet, I wouldn't have enough hours in the day. He falls directly into that category of social misfit."
Marafioti's blog says that the challenge stands and that he would be interested in a $100K cage fight match. Negreanu is obviously not taking the comments seriously, as he doesn't want to provoke him. Obviously Marafioti is a hater and a wannabe and in the words of Negreanu, a "nut job."
Comments