Crazy Amounts Won and Lost at Bobby's Room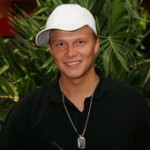 There have been some crazy pots played at Bobby's Room which is famous for their huge games.
On Ilari "Ziigmund" Sahamies own website, Coinflip.com, it has has been reported that he lost one pot of $2.4 million. This was not the only huge hand though as it has also been reported that several other pots have reached over $1 million. It is not clear who has been winning and who has been losing at the tables.
Some of the players that have been playing in these games are Phil Ivey, Tom "durrrr" Dwan and David Benyamine. Poker legend Doyle Brunson have also been playing in some of these games and in his blog he commented on the craziness going on at Bobby's Room right now.
"The poker games are out of control at the Bellagio. I've never seen games where so much money is won and lost each night"
"Time for poker with the boys from Finland. They have damaged the poker economy around here for the past month"
To see an experienced player like Doyle using these terms is saying a lot about how crazy these games have actually been during these sessions.
Other reports are mentioning a couple of really heavy sessions of Chinese Poker where Ziigmund have lost over $3.5 million. In the game of Chinese Poker you are counting points and in these high stakes games every point is worth $20.000.
Doyle himself told his blog followers that he had lost $2.1 million in less than an hours play.
Comments