Russ Hamilton Might Be Coming to the World Series of Poker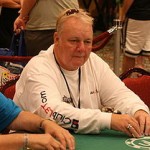 The latest addition to the 2009 World Series of Poker event "Table of Champions" is Russ Hamilton, the one time World Series of Poker champion.
Hamilton was reportedly involved in a highly publicized online poker cheating scandal which he also tries to avoid mentioning. Recently, some angry poker players had reported him to the IRS. As recommended by his lawyer of trust, Hamilton refuses to discuss the allegations made against him.
According to Poker legend Doyle Brunson, this grapevine talk will not stop Hamilton from showing up at the WSOP. He comments, "Russ Hamilton is caught between a rock and a hard place. Russ is accused of being the mastermind behind the cheating scandal at UB. The evidence looks like Russ is guilty but I've learned to wait for the verdict to be handed down. If Russ shows up, he is going to take lots of abuse from angry poker players, and if he doesn't show, every will say, "See there, he is admitting he is guilty." My guess is he will be there."
The poker pro is reportedly going to take part in this event, making him one of the two controversial participants set to take part in that event. The other interesting and poker big is Amarillo Slim. The last we heard of Amarillo was when he was accused of having engaged in inappropriate behavior with a minor / child molestation but Preston always denied this.
Both Amarillo and Hamilton are set to centre of attention and will draw plenty of scrutiny, especially on Slim due to his media news.
Comments