PokerStars Holds on to World Record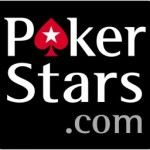 Last week Full Tilt Poker announced that they intended to host the largest online poker tournament ever and by doing this they would break the world record held by PokerStars. The buy-in for this tournament was $5 and the prize pool was $500.000 which meant it has a huge value for those who participated.
PokerStars who was the current world record holder after hosting a tournament with 35.000 players in December refused to go down without a fight though so they announced their own record breaking tournament. The PokerStars tournament has a $1 buy in and a prize pool of $130.000 which meant great value for the players at PokerStars as well.
FullTilt Poker managed to fill up their tournament which was capped at 50.000 players. This was not enough however since PokerStars also managed to fill up their tournament which attracted 65.000 players.
This means that PokerStars is still the world record holder when it comes to hosting the worlds largest online poker tournament.
Comments