PokerStars appear in Rap Video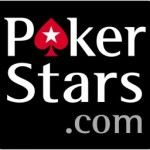 The Pokerstars brand is beginning to pop up in more and more music videos lately. Earlier this year we could see a quick appearance by Daniel Negreanu in a Kate Perry video for the song Waking up in Vegas. And the PokerStars logo got some short camera time in the music video for My Time with Fabolous.
And the online poker giant have done it again, this time theyhave teamed up with the rapper Drake and in his music video Forever you can clearly see the PokerStars player LeBron James (also known as RealLeBron at PokerStars.com) while he is playing online poker at PokerStars.
The song Forever comes from the soundtrack for the movie More Than a Game which is a documentary about James.
You can watch the music video on YouTube by clicking this link.
Comments