Phil Hellmuth to coach Jeff Shulman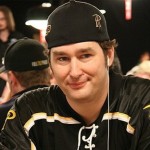 Jeff Shulman is one of big names at the final table of the 2009 WSOP. It was recently made public that Jeff have found himself a pretty decent coach in the "Poker Brat" Phil Hellmuth. Phil have won 11 WSOP bracelets so the CardPlayers CEO must be really happy with his new coach.
"The simple reason behind me taking on Phil Hellmuth as a coach is because I want to win," Shulman said in an interview.
Jeff and Phil know each other really well and have been friends for a long time and they have even had business deals together. This is proabably one of the other reasons behind Shulman's choice of coach.
Most of the coaching will be done over Skype but Phil Hellmuth will also fly over to Las Vegas to arrange a "poker boot camp" for three or four days.
Comments