Online Poker threatened with further Bank Seizures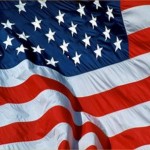 Everyone knows how the US government has had propaganda against online gaming and now it has gone one step further by targeting and making business difficult for PokerStars and Full Tilt Poker. These two online companies are the leaders in the business with the highest number of players and the government is concentrating its efforts to stop online gambling in the US through them as this would target so many online players.
First the UIGEA / Unlawful Internet Gambling Enforcement Act and then the accounts controlled and seized which the government has profited from by over $30 million. This definitely created a stir in the States and millions of people in the US were affected by the seizure. The government seized and froze down bank accounts that were being used to pay out US players and with the online poker players now being faced with the hard legislations.
Although the details are not out as yet, the seizures are taking place again with two separate judges, Judge Theodore H. Katz, and Judge Henry B. Pitman having signed the warrant seizures. The government and their prosecutors are saying that the money that was seized is connected to money laundering but this has to be further proved in court if they proceed to a court order.
Comments