Is Viktor Blom Isildur1 at Full Tilt Poker?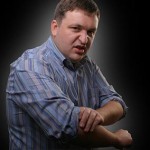 Online poker player Isildur1 have created a huge interest for the high stakes games at Full Tilt Poker. The pots that are currently being played are bigger than ever and this Swedish phenomenon has been winning and losing pots of over $1 million. But even a month after he made his entrance at Full Tilt it is still not 100% clear who is hiding behind this nickname at Full Tilt even though there has been a lot of speculation lately.
One of the names that have come up a lot lately when the identity of Isildur1 is being discussed is Viktor Blom and now Tony G. have gone public in his blog and stated that Isildur1 is in fact Viktor Blom from Sweden.
This is what Tony G. wrote in his blog:
I don't want to talk too much about Isildur1 but I can reveal to all it is Viktor and he crushed them on the iPoker network for some time.  I actually played a few hands with him today and quite many on iPoker where my site TonyG Poker runs.  I honestly respect this guy 100%.  He has proved that he is the best player in the game right now; this is based on many, many hands on iPoker and Full Tilt Poker.
Tony G failed to mention how he can be sure that Isildur1 is in fact Viktor Blom so here at Online Poker News we still have our doubts.
Do you think Tony G is right or is someone else hiding behind the Isildur1 alias? Feel free to leave a comment with your guess.
Comments