Full Tilt Poker Closing in on PokerStars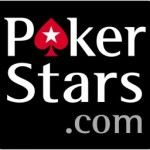 PokerStars are promoting themselves as the biggest poker site in the world and there is no doubt they are the biggest. The second largest online poker site is Full Tilt Poker, the gap between these two sites is pretty big at the moment but lately Full Tilt have started to get closer in terms of traffic on their site.
According to the poker traffic site PokerScout.com PokerStars currently have 27.600 cash game players online on average while Full Tilt Poker has 16.400.But on Monday this week the numbers for PokerStars were 26.695 while Full Tilt had 21.180 cash game players online. That's a difference of about 5.000 players.
Even though 5.000 players are a lot this still shows that FullTilt Poker are closing in on the giant PokerStars.com. If these numbers keep up Full Tilt might be able to become the largest poker site one of these days. If poker becomes regulated and legalized in the US a lot of things can change over night just like we saw when the UIGEA was introduced back in 2006. Before the UIGEA was introduced PartyPoker had a 50% market share in USA. And once poker becomes legal in the States again they will surely want to start competing with PokerStars and Full Tilt Poker again.
Comments