DIN_FRU Goes from Hero to Zero at Full Tilt Poker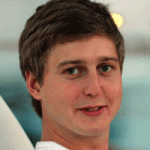 Before last week started the Swedish poker player DIN_FRU (rumoured to be Erik Sagstrom) was the biggest winner of the year at the Fixed Limit Texas Hold'Em tables at Full Tilt Poker. But after two huge losing sessions last week he is now on the list of the top five biggest losers on the same list.
In these two losing sessions he has been playing against Phil Ivey and Niki Jedlicka in high stakes heads-up matches at FullTilt. After last weeks sessions Ivey and Jedlicka are now the top two winners in Fixed Limit Hold'Em at FullTilt. DIN_FRU lost lost a whopping $415.000 on Sunday and he is now down $110.000 for the year playing FL Hold'Em.
Hopefully he is not completely busto after these two sessions as we are hoping to see some more insteresting clashes between these players.
Comments