Kevin Schaffel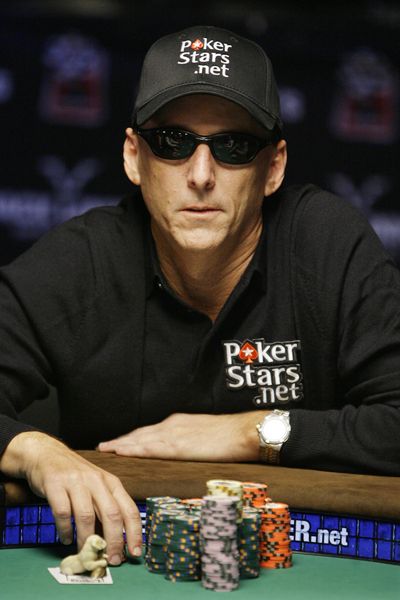 Kevin Schaffel, 51-year-old father of two from Florida, semi-retired—seat six at the 2009 WSOP Main Event final table.
After playing poker semi-professionally for the last five years, Schaffel has won more than $168,000 in live tournaments, not including the million he's guaranteed if he places ninth in November. His dream is to win the Main Event though and fully retire so he can play poker full time. Until now, his biggest payday was a $60K cash in the 1994 WSOP Main Event when he placed 42nd 15 years ago. Now he'll get another chance at his achieving dream, which is something not too many people get in life.
After the final nine were confirmed, he commented, "I'm delirious right now. I'll come back in November and do what I can. If it's meant to be, it's meant to be. It's been a great ride whatever happens. My son is on cloud nine. I can't wait to come back."
In his spare time, Schaffel likes to play golf, gin rummy, and racquetball, all of which he will probably be doing between now and November since he claims to be taking a break from poker until then.
In addition to his success in the 2009 WSOP, he's landed a PokerStars.net sponsorship deal, ensuring that he does have something to look forward to after the WSOP hype has passed. This is a good thing for Schaffel because he hasn't had much luck in other ventures. His direct mail/printing business failed in 2006, and he doesn't really have a permanent place to call home, as he holds residence at a friend's address and travels around playing poker. At the end of the day, though, he just wants to be close to his two college-age kids in Florida. "I think I'll be able to afford a place of my own now," he says.