FAQ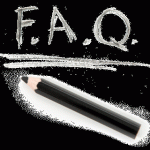 We have been getting a lot of questions related to our very popular rakeback offers so we thought it would be a good idea to get this rakeback FAQ page up so that you can find the answers to the most common questions.
What is rakeback?
Every time you play online poker for real money you will be paying a fee to the house. This fee is taken out of every single pot that you play and it is often called "rake". Most online poker rooms take 5% of the total pot in rake but that amount is capped to $3 at most poker rooms. With a rakeback deal however you will be getting a percentage of all the rake that you pay back to your account. With our Cake Poker rakeback deal you will get 33% of all the rake you pay back to your players account every month.
How much money can i save using rakeback?
There really is no limit to the amount of rakeback you can receive during a particular month. If you generate $100 in rake during a month you will get rakeback on that amount and if you are a bigger player and generate $5000 in rake during a month you will get the same rakeback percentage.
Is there a time limit on the rakeback deals that you offer?
There is no time limit on our rakeback deals. Once you have created a rakeback account through us you will be getting rakeback there for as long as you choose to remain a customer at that poker room. The only thing that is important when it comes to rakeback deals is that poker rooms like FullTilt Poker require that you make a deposit within your first 60 days as a customer or you will lose your rakeback status. But once you have made your deposit within the first 60 days you will be playing with rakeback at FullTilt Poker for the rest of your life.
Can i get a signup bonus and a rakeback deal at the same time?
On all of the poker rooms where we promote rakeback we have made sure to negotiate a deal where you will be able to get the regular signup bonus and the first deposit bonus that is offered by the site in question. The bonus amount that you clear during a month will be deducted from your gross rake and after that the rakeback will be calculated according to your net rake amount. This rule goes for all of the poker rooms where we can offer you rakeback.
Can i get rakeback at more than one poker room?
You can get rakeback at more than one poker room but you can only have one rakeback account on the Cake Poker Network. This means that out of the rakeback deals we offer at PlayersOnly, Cake Poker and RedStar Poker you will only be able to get rakeback at one of them. This rule was put in place by the Cake Network in order to prevent bonus abuse. You can however have one rakeback account at Full Tilt Poker and one on Cake Poker since FullTilt is not a part of the Cake Poker Network.
Can you get me rakeback on any other rooms than the ones you promote on your site?
Yes, absolutely! Even though we only have a small selection of the rakeabck deals up on our site we are able to negotiate good deals with most online poker rooms out there. If there is a particular poker room where you would like to get rakeback just drop us and email at info (at) onlinepokernews.org and we will do our best to meet your needs.
Can I get a higher rakeback percentage than the one offered to the public?
We are sorry to let you down on this one. Since we have already negotiated the best possible rakeback percentage with the poker rooms there is no way that we could give you a higher rakeback percentage no matter what amount for rake you generate. The rakeback rates that we advertide are the highest ones that anyone is allowed to promote on any of these sites so offering a higher rate would be breaking the rules and we just won't do that.
When are the rakeback payments made?
This is different from poker room to poker room. The rakeback offers for PlayersOnly, RedStar Poker and Cake Poker will be paid before the 5th of every month as those rakeback payments are made by the rooms themselves. But for FullTilt Poker the payments are handled by us which means that we have to get the payment from FullTilt before we can pass it on to you. In most cases you will have the FullTilt rakeback payment before the 10th every month but in some cases it will take a couple of days extra.
How do I clear my cookies and temp files?
Before creating a rakeback account it is important that you clear your cookies and temp files. This is to ensure that you will get tracked properly to get your rakeback deal. This is how you clear your cookies and temp files:
In your internet browser click "Tools" and then "Internet Options". In the "Internet Options" window you will end up on the tab called "General" and there you can choose to delete your cookies and temp files.