PokerStars Turbo Takedown Sundays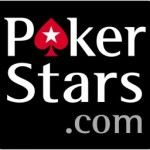 Every self respecting poker player should have Sundays reserved for poker at PokerStars.com. It's not only the Sunday Million that attracts players from all over the world but also the Sunday Warm-Up and the new addition called PokerStars Turbo Takedown. The PokerStars Turbo Takedown tournaments have been dormant for a couple of months but starting last week they will host these tournaments on the last Sunday of every month.
The Turbo Takedown tournament at PokerStars is reserved for the loyal customers which is made obvious by the 3000 FPP buy in. The price pool is $1 million and an Audi TT RS Coupe (hence the name Turbo Takedown).
If you don't have the 3000 FPP's required to buy in to this tournament there are a lot of satellites with low FPP buy ins running constantly at PokerStars. The cool thing about this tournament is that 5000 players get a share of the $1 million price pool which means you will have a decent chance to get in the money.
For those of you who have yet to create a PokerStars account we would recommend using the PokerStars marketing code PSP11903 when creating your account for a free $600 poker bonus.
Comments