December 2009 PokerStars Marketing Code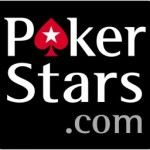 The December 2009 PokerStars Marketing Code PSP11903 gets you a 100% bonus up to $600 on your first three deposits at PokerStars. Just make two more deposits within 90 days of your first deposit, and you'll get the maximum value out of this bonus. This poker bonus has a generous six-month expiration period, so you'll have plenty of time to clear all of your first three deposit bonuses. To receive the cash, just play cash games and tournaments with real money to collect VIP points to earn 17 times your full bonus amount. Once you've cleared your first $10 worth of bonus, it will be credited to your account and in $10 installments thereafter.
You'll also want to go for the free-to-enter PokerStars Passport 2009 Leaderboard and Main Event promotions. There will be even more passports given out this month than ever before, with passport packages ranging from 1-stamp to 5-stamp passports to be given out in January at the culmination of the promotion, the PokerStars Passport 2009 Main Event and the three consolation tournaments. These passports will get you to and get you into live tournaments located all over the world like the European Poker Tour and the Asia Pacific Poker Tour. The best part about this is that it's free to enter, and all you have to do is play poker as normal between December 1st and December 31st, 2009. The top 200 places on the December Leader Board will compete in the Main Event for passports and cash prizes. The top 2000 finishers will be divied up to compete in the three consolation tournaments. All of these tournaments will take place on January 21st, 2010 at 14:00 ET. Don't miss out on a chance to travel the world and play with the pros in big-money live tournament events. If you are going to be playing a lot of tournaments this month, you should do it at PokerStars.
Comments