The Recent Phenomenon Of Instant Poker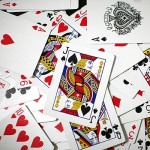 It seems that a new variant of online poker is currently booming in the United States. Instant Poker was first introduced by some major poker sites (Party Poker in particular) in an effort to better streamline their product across systems and player scenarios. For example, a player at work will be looking to play in his browser rather than to download software. That way no traces are left on his business machine. Others will have access to lower throughput connections, and will simply want to bypass download times. Although Party Poker had one of the original no-download poker clients, their strategy has been mirrored by other operators such as Ultimate Bet and Bodog. Today, Instant Poker clients are the shortest distance between a prospective online player and the virtual felt.
Instantpoker.org was conceived to fulfill your immediate poker needs. It is a solid resource that can serve as a compass if you are just starting out. The site even hosts a small poker client for visitors to try out (no sign-up is required). Instantpoker.org currently lists and reviews the best instant holdem clients. They are typically based on Java and playable via your own internet browser. The best ones to date are the following: Ultimate Bet, Bodog, Absolute Poker and Party Poker.
What limitations do the no-download versions have ? Surprisingly little. Yes, you can still use them to play real money. Some may have restrictions on the range of games that you can play, but this is uncommon. As a rule, there is nothing that should prevent you from using the instant version if you prefer. In some instances, you may loose some slight graphical rendering. However, this isn't what's going to make or break your poker career. In fact, I personally like my poker clients to be as bare bones as possible in an effort to prevent stalling at all costs.
A question that is often asked is whether new players still need to register for the instant play clients. The answer is "yes" of course. This process varies in time length but is generally significantly shorter than downloading. The poker websites need to keep track of their user base and your information will be safely stored in their database.
What does the future look like for instant poker sites ? Very positive to say the least. As the hardware requirements to play online poker loosen, new platforms like the iPhone will be be ideal to play a few hands of your favorite game.
Comments