Online Gambling Websites for Mac Users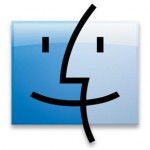 Mac users looking to gamble online are often left out in the cold, whether it's online casino games or poker games. However, there are an increasing number of websites out there that offer Mac compatible games – you just have to know where to look. Luckily there are some sites popping up that are committed to finding Mac online gaming sites – and we've found some great resources.
If you're a Mac user looking for online poker, the first place you should look is Mac Online Poker. This site has been around for over five years now and has listed the most popular places to play real online poker on a Mac. This site finds and reviews any Mac poker software, so you'll be sure to find what you're looking for if you're a poker lover and you've got a Mac computer. This site also has a casino section for Mac users looking to play blackjack, slots, roulette, and other popular casino games.
The next good resource we've found for Mac online gamblers is at Mac Slots. Slot machines are typically the most popular games in any casino, so finding a site dedicated to Mac online slots is definitely going to be of help to some people. This site has a bunch of Mac casino reviews, slots reviews, and lots of other information about slots – including how to play, different slots games, and even popular slots terminology.
The fact remains that the most variety for online gambling is available to PC users, but that's changing every day. As Mac computers become more popular, the demand for online Mac poker and casino games is rising constantly and online casinos are finally recognizing that trend. Many online casinos are now launching more Mac compatible games, and Mac users are finally able to take home their fair share of the online jackpots.
Comments