Online Casino Tips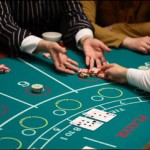 So you have found a great online casino to play on, but you still want to learn more so you can be sure you get the most out of your experience. By educating yourself on some things you can do to make sure you enjoy yourself more, you will be guaranteed an exciting time. Here are some tips which are very simple for you to follow, but that can make a big difference:
The first thing you will want to do is to make sure you familiarize yourself with the features and customization options offered at the online casino you play on. Many players rush in to playing without really looking around at everything a casino has to offer. They are only short changing themselves and could have an even better time if they knew about all of the features. Some online casino sites even offer sports betting and online poker, which tend to be a plus for most gamblers.
You will also want to have a way of keeping up with the great promotions which are currently happening, or going to be happening in the near future at the casinos you play on. Make it a point to check back often so you don't miss out on a great opportunity. Here at OnlinePokerNews.org you will always find the best current promotions that are running.
You should be open-minded about the games you choose to play. You may have joined the online casino to play a particular game. However, it's always exciting to enjoy a few other games now and again. If you are leery because you don't have any experience playing a certain game, learning to do so is much easier and less stressful on an online casino. For example, if you're not familiar with how to play Baccarat, you can give it a try for play money so that next time you are at a live casino you feel comfortable sitting down at the table. You should take the opportunity to learn and get in on even more fun and chances to win!
Remember that playing games online is supposed to be fun. If you find that you are starting to become irritated, then you will want to log off for awhile and take a break. Come back on and play again later when you are in a better frame of mind.
It's never fun to lose money, especially if it's money you can't afford to lose. This is why it is important that you stick to a budget. You will want to only play with money you can afford to lose. If you win, it's always a good idea to save the winnings and still stick to your budget. This is the best way for you to actually come out ahead and keep the profit from your wins.
Comments