Expekt.com Signs Scotty Nguyen As New Poker Ambassador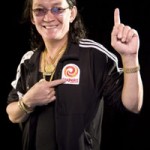 Scotty Nguyen, world champion poker legend will be the new exclusive poker ambassador for Expekt.com online gaming company, as indicated in a contract that took effect May 15th, 2009.
"This will be fun, baby. I am looking forward to working with Expekt.com and make their successful poker even more popular," says Scotty Nguyen.
"The Prince of Poker" has won more than $10 million in various poker tournaments and is one of the most famous poker players in the world, many recognizing his face from televised poker tournaments.
When asked what exactly he will be doing in his position at Expekt.com, Nguyen claimed, "I will, for example, do an exclusive video blog twice a month, plus write a column once a month where I will focus on poker strategy. Overall, I will be the face of Expekt.com Poker and play WSOP and more live tournaments in the late summer and autumn. It will be great fun, baby."
Nguyen, 46, was born in Vietnam. He won the title of World Champion of Poker in 1998 as the winner of the WSOP Main Event. He is one of the strongest and longest lasting poker players to ever play the game. Currently, he is the only poker player in the world to win both the Main Event of WSOP and the WSOP $50K HORSE events. Winning the HORSE tournament in the 2008 WSOP, gave him a title that many believe shows who is the actual best all-around poker player in the world, conquering the most challenging of poker tournament structures.
Dan Vikman, Expekt.com's PR manager, says, "We are really looking forward to working with Scotty. He is the prince of poker and our poker customers have an exciting 2009 to look forward to with Scotty onboard."
Most recently, Nguyen won first place in the LA Poker Classic HORSE tournament with a $339K+ payday.
Comments