WSOP $50K HORSE Event Update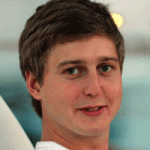 Erik Sagstrom from Sweden will start as chip leader when the final table of the $50K H.O.R.S.E Event is going to resume later on today. Erik was in the lead for the most part of yesterday and he proved to be a really tricky opponent at the table.
Sagstrom will start with $3.6 Million in chips on the final table which is way more than any other player at the table. The player with second in chips have $2.5 Million and that is Vitaly Lunkin from Russia.
Here are the seating arrangements and the chip stacks for the final table:
Seat 1 – Ville Wahlbeck – 645.000
Seat 2 – Erik Sagstrom – 3.675.000
Seat 3 – John Hanson – 1.700.000
Seat 4 – Huck Seed – 1.380.000
Seat 5 – Vitaly Lunkin – 2.490.000
Seat 6 – David Bach – 2.345.000
Seat 7 – Erik Seidel – 965.000
Seat 8 – Chau Giang – 1.075.000
Comments