Viktor Blom is NOT Isildur1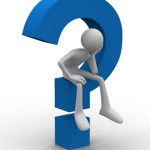 The speculations are many when it comes to figuring out who is hiding behind the alias Isildur1 at Full Tilt Poker. At the various poker forums the guesses have been everything from Todd Brunson to "maratonas", but the most common guess has been Viktor Blom. Two days ago we reported that Tony G actually went out and told all his blog readers that he knew for a fact that Isildur1 is Viktor Blom.
However it looks like the speculations can start again as Viktor Blom told Bluff Europe that he is NOT Isildur1.
In an interview with the magazine he said:
I am not the one you are looking for, keep trying.
It is doubtful if we will ever get to know who is actually hiding behind this alias as that person probably does not want the Swedish government to know he is raking in big wins playing online poker.
Comments