Update on Merge Poker Network PIC-Club Issues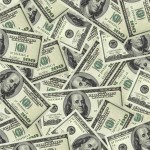 It has been noted that the Merge Poker Network currently owes a total of $64,000 to PIC Club, the poker payment platform. It seems that this money has been owing for quite a bit now, July but the final deadline has just been issued last week.
The Merge Network is expected to pay the amount in full according to the deadline. Head of PIC Club; Chuck Kidd commented; "Merge had a contract with us and we were giving them plenty of time to pay what was owed."
We have seen many high profile online poker rooms losing their companies or going bankrupt in the past months, and it seems like Merge might have to go down that road. Just 10 days ago, Merge Network was said to have totalled a low average of 415 real cash players on its total network.
When this is put into perspective and compared to Poker Stars' giants current 26600 we do expect a bad turnout for them.
Comments