PokerStars.com Blocked for Italian Poker Players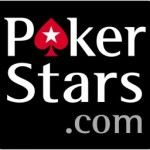 After a change in the law that regulates online gambling in Italy PokerStars players noticed on Monday that they were no longer able to play on the international PokerStars.com website.
When trying to visit PokerStars.com from an Italian IP you will be redirected to the Italian version which is PokerStars.it. This caused a lot of confusion amongst the Italian poker community when they first noticed the change on Monday morning.
At PokerStars.it the Italian players will only be able to play against other players from Italy and they are not able to access any of the cash games that they are used to playing at the international PokerStars.com.
The Italian government have been negotiated with the EU about what restrictions are possible for online poker. On the 27th of July the European Union accepted the Italian governments request for a monopoly.
In short the new law will mean the following:
Only tournament play is allowed, those poker sites operating in Italy will only be allowed to accept Italian tax payers as poker players on their site, the servers of the site must be located in Italy and every single tournament held has to be approved by the Italian government.
These new restriction at PokerStars mean that Team PokerStars pro's like Luca Pagano and Dario Minieri are no longer able to play at PokerStars.com while in their home country.
Comments