PokerStars Cancel LAPT Event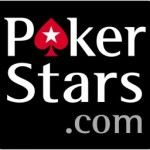 The PokerStars.com LAPT Viña Del Mar was scheduled to be held between the 19th and 23rd of March. But with only 2 weeks before the event was supposed to start PokerStars have decided to postpone the event. The reason behind this decision is the recent earthquake in Chile which caused a lot of destruction.
In an official statement PokerStars said: "Our thoughts and condolences goes out to those who have been affected in this terrible natural disaster".
It is not yet clear if the event is going to be completely canceled or if it's just postponed and will be played later this year.
Comments