Pokerstars breaks one more record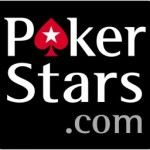 September 6th marks a new record in online gaming as PokerStars is trying to set a new first. The schedule involves 307 016 individuals playing simultaneously on a set 42 814 virtual tables.
PokerStars already broke the Guinness Book of Records a while ago and they will now overtake their own set record by over 100 000 players. PokerStars.com also holds the current world record for the largest played ever online and land-based poker tournaments back in July when they were host to 65 000 players during one single tournament.
PokerStars is already renowned for being the leading and world's biggest online poker site at the moment and plans to set a new record while highlighting the continuous increase and demand for online gaming and it s international popularity.
They are also showing to the online world how technologically advanced and capable their software is as it deals with over 300 000 players simultaneously. PokerStars currently boasts a global membership of over 27 million players and has revealed that through the years they have dealt an astounding 33+ billion hands of poker since their official launch in 2001.
Right now all new players who enter the PokerStars marketingcode during the signup process will get up to $600 for free. There has never been a better time to join the largest online poker room in the world.
Comments