Poker Players Arrested in Thailand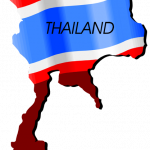 The police in Pattaya got an anonymous tip about an illegal casino at the Encore Bar and Hotel in Thailand. Early on Monday morning the police raided the place, police officers from three different departments where present during the raid.
The police found ten people sitting around a poker table with a lot of casino chips, but they also found around 120.000 baht ($3600) in cash and a lot of additional casino chips and decks of cards. The raid resulted in the ten poker players being arrested. The nationalities of the people arrested were Thai, Swedish, Finish and Israeli.
The arrested foreigners are being held suspected for participating in illegal gambling and the 27-year old Thai, Khun Pornpansar is also suspected of having hosted the casino nights that were being held at the second floor of the bar and hotel. The trial is going to take place later this week.
Comments