Pitbull Poker Scandal Update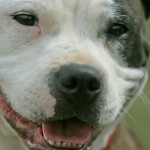 In the aftermath of the Pitbull Poker superuser scandal that resulted in the closing of the popular online poker room and the apparent evaporation of hundreds of thousands of dollars, a leading affiliate, known as "JC Hawk," has made it his personal charge to seek justice and retrieve the losses of players and affiliates alike.
Hawk was initially in contact with Pitbull Poker and the Flash Poker Network, specifically, Dave Brenes, Flash Poker Network Manager, and Keving Baronowski, owner of Pitbull Poker. In regards to any indication that something might have been wrong prior to the termination of the site, Hawk states, "There were lots of red flags. When I told them [my lawyers and I] were coming down to Costa Rica in late September, they stopped talking to me."
Hawk estimates that more than $100K is owed to him for NLPT.tv, his affiliate poker site, on top of the cash investments that he directly put into Pitbull Poker. He has furthermore compiled a list of people who claim losses against the online poker room and has brought the case before the Costa Rican government.
Hawk explains, "The government has been great to work with so far. They don't want to see people from other countries scammed, as it hurts their trade market worldwide and scares investors away. The U.S. Embassy and the Costa Rican government are working hard to prosecute this and get any recovery they can."
Brenes, now former Network Manager at Pitbull Poker, sticks to his story that he is no longer employed by Pitbull, was never responsible for handing player funds, and is not a principle in the ownership in any way. He declines any further comments.
All that remains is the Pitbull website message that the room is closed. It states, "To cash out your balance, please email support@pitbullpoker.com." However, there haven't been any reports of any contact actually made with the Pitbull Poker accounting department, nor has anyone received any funds back from their accounts.
Additionally, no statements have been made by former Pitbull employees or manager, and the online poker forums continue to buzz with anger towards this whole thing. Identifying the superuser accounts seems to be somewhat of an obsession and much speculation remains. Meanwhile in Costa Rica, Hawk and a number of high-stakes players are preparing for a fight as they attempt to recover their money.
Comments