News update on Pitbull Poker Scandal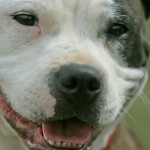 Pitbull Poker, the online poker website has finally released an official announcement following all the rumours and closure of operations. The announcement was a direct call to all their players –
"It is with great sadness that we have closed Pitbull Poker. To cash out your balance, please e-mail support@pitbullpoker.com."
This triggered off the Pitbull players and the online poker circuit in general. Besides this clear announcement, there was also the following – "Pitbull Poker recommends the following Gaming Websites" and this was followed by a recommendation of five affiliate banners for other online gambling websites and poker networks. These recommended sites include Cake Poker and PokerStars.
Pitbull Poker was viewed by many as the biggest operator on the network with competitors such as BetEd, BetCascade, PlayFast, 5Dimes and Golden Arch Poker.
Many wrote in the forums following this online poker news and even more speculations started off. It started to seem like the owners, Baronowski and CO are doing this with the aim of maybe raising funds through these affiliate referrals in order to pay players. We will know more about this soon…
The independent online poker site monitor, PokerScout had already announced that no action was taking place on the network and Flash Poker Network.com, the host for Pitbull also did not elaborate further on the operation on goings. Flash Poker Network was founded in 2004 in San Jose, Costa Rica and now holds their offices in San Pedro. Unfortunately the future of this network is not secure anymore but hopefully they will get back to business. To their credit, they are the ones who developed the Flash instant-play technology that includes both multi-lingual and multi-currency facilities. 7 Card Stud Hi/Lo, 7 Card Stud, Omaha Hi/Lo, Omaha, and Texas Hold'em.
Comments