Phil Laak Launches Unabomber.com on Cake Network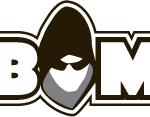 As the Cake Poker Network is growing in popularity they are getting more and more people to open online poker rooms on their network. Just recently they got an addition of 8 new poker rooms that joined the network.
Below is a list of the 8 new poker rooms that have decided to join the Cake Network:
7WinPoker, RedBackPoker, AmsterdamsPoker, SafariCasino, R2RPoker, BurroPoker, DimeLineSports and UnaBomberPoker.
The most interesting addition out of these 8 sites must be UnabomberPoker.com that is owned by no other than high stakes gambler Phil "Unabomber" Laak. Phil is going to be a regular at the poker tables at UnabomberPoker and he is also going to post on his blog on the site. What makes UnabomberPoker.com unique on the Cake Network is that their players will be able to win special prizes, one of them being a place in one of Phil Laak's private homegames.
We knew that we wanted to create the sickest poker site on the planet. By joining a network who reward their players and accept players from all over the world we knew we were heading in the right direction. I love the fact that I'm on this project from the start and I am regularly blogging at UnabomberPoker.com/blog, said Laak.
Comments