Phil Ivey Getting Divorced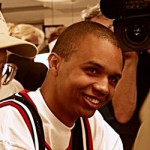 The "Tiger Woods of Poker", Phil Ivey is following Tiger's footsteps and is getting a divorce. Very little details have been released about this divorce and there has been no official statement from Phil himself.
This poker news was released to the world on the 29th of December. The divorce papers were handed over on the 22nd of December and were approved on the 29th of December.
So far these are all the details that has been revealed regarding Phil Ivey's divorce even though many of the major US newspapers have been writing about it.
We will keep you updated on this in case something interesting comes up.
Comments