New Record Set at the WSOP Circuit Chicagoland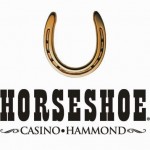 The 2009/2010 WSOP Circuit began last week with a record-breaking turnout. The initial event registered 1,412 poker players for the $345 buy-in NLH tournament at the Horseshoe Casino just outside of downtown Chicago. Last year's attendance at this event was a mere 1,187 players, which means times are getting better, at least for poker players.
Up until this new record player field, the standing record for a WSOP Circuit event was a January 2006 tourney in Mississippi, held at the Tunica Grand Resort & Casino with 1,345 registrants.
The 13-event Chicagoland is now one of the most popular WSOP Circuit events, which is running this year through October 25th and serves to kick off the 6th season of WSOP Circuits. Eleven Harrah's casinos will host the following events, this year marking the 2nd year for the Horseshoe Casino. Last year, the Horseshoe Casino property, which is located off the Lake Michigan shore just 16 miles out of Chicago, underwent a $500 million renovation. Panoramic views of the downtown skyline is just one impressive facet of this hotel, which serves as a somewhat different feel being so close to a major city that isn't a gambling town, like Vegas.
Actually, the Horseshoe Casino isn't even located in Illinois, but rather in Hammond, Indiana, only a few miles from state line, and downtown Chicago is only a 20-minute ride, which really makes this venue even more unique. The largest poker room in the Midwest is located at this casino, which typically hosts 34 tables, but they were able to move some things around to accommodate the 112 tables needed for the WSOP Circuit event. Many of these tables are set up in The Venue, a state-of-the-art media and special events arena, which is regularly used to stage some of the biggest music and entertainment artists. Perhaps we'll see more big-money tournament action at this location in the future.
Comments