New Record Broken at PokerStars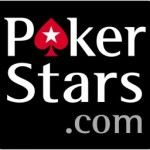 It feels like we are reporting about new records being set at PokerStars at least a couple of times a month. The Russian player who recorded over 40.000 hands played within a 24 hours period at PokerStars.com did not get to hold on to the record for very long.
The record has already been broken by a player who goes under the alias "ChicagoJoey" who managed to play 50.470 hands in just 21 hours. Not only did he break the old record but he also managed to do something that the Russian player failed to do, to make a profit.
"ChicagoJoey" played at the $0.10/$0.25 pot limit and no limit tables and ended up making a profit of $800 after 21 hours and 50.470 hands. This makes it an hourly wage of about $38. But he also won $33.000 from one of his friends in a prop bet for having completed this challenge.
If you want to try to beat this record you will need to have an account at PokerStars. Use the PokerStars marketing code PSP11903 when creating your account together with the deposit bonus code STARS600 for a free bonus up to $600.
Comments