Maratonas making a comeback at FullTilt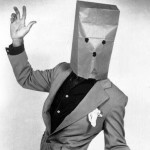 At the start of his career at Full Tilt Poker Maratonas was winning huge amounts of money at the $500/$1000 tables. Even though he started out great, winning over $1 million he ended up making a big loss at the noosebleed levels at FullTilt. A while later he was spotted playing lower limits at FullTilt such as $50/$100.
But now it seems like the online poker phenomenon Maratonas is making a comeback at the highest levels at Full Tilt Poker. This morning he was spotted at the $200/$400 PLO tables at FullTilt. After this mornings session it will probably be a while before he is back at the $500/$1000 levels since he lost most of the pots that he was involved in at the $200/$400 level. Amongst the players who won money from the anonymous Swede this morning we could find names like OMGClayAiken and trex313.
It will be interesting to see if Maratonas can ever make it back to the higest levels at Full Tilt Poker.
You can watch Maratonas play at the high stakes tables by creating an account at Full Tilt Poker, check out our Full Tilt Poker rakeback offer for the best deal at the second largest online poker room in the world.
Comments