Johnny Lodden Talks About Isildur1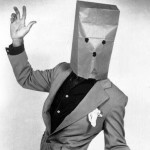 Johnny Lodden is a player that used to play the highest stakes at the Prima Poker Network before it became the Microgaming Network. He has been winning and losing huge amounts playing online poker which should make him qualified to relate to the situation of Isildur1.
Johnny Lodden, who is now a part of Team PokerStars, looks back on his day as a high stakes gambler on the internet and had the following to say:
"When you have the money online it is different. If I had a bag in front of my with $3 million things would be different. But if you only have chips and and virtual numbers on a computer screen you act different".
The following part is directed mostly at Swedish high stakes player Isildur1:
"I think he is young and don't understand the value of money. But I love his No-Limit Hold'em game. I mean, he is really good at Pot-Limit Omaha but he is much better at No-Limit Hold'em".
Comments