EPT Moscow Cancelled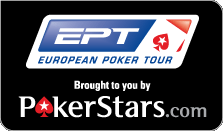 PokerStars recently announced that they will be hosting the first EPT event of the season in Moscow as was originally planned. Instead they will be moving this event to Kiev. The reason for this is the current change in the Russian law that makes it illegal to play live poker tournaments. Before that the government of Russia had already banned gambling in four zones where gambling was recently made legal, all of these zones were outside of Moscow though.
All of the players who have qualified for the EPT Moscow event will now be offered the chance to trade their ticket for the EPT Kiev event instead. The players will also have to option to trade the ticket for another EPT event or to get the money in cash.
The EPT event in Kiev is going to be played between the 18th of August and the 23rd of August in The Kiev Sports Palace in Kiev, Ukraine.
Comments