bwin Attempts to Redefine Online Poker with $45 Million in Software Upgrades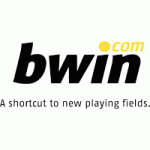 Those of you who enjoy social networking as much as you love playing online poker will be interested in the new online poker software developed by bwin. This new platform will redefine online poker and create a lively and social online realm for poker players. Using popular online social communities like Facebook, Twitter, and Myspace, bwin is attempting to transform online poker into a more social experience.
The new software will feature multiple new tools and options. Shoutbox, the first tool they will be introducing, will work like an instant messaging system, that will allow comments to be made, as well as replies, regarding bets being placed, hands played, hands lost, etc. You may think Shoutbox sounds like a fancy name for a chat box, but it's more than just chat. These messages will be viewable by all players and will include invitations to add friends to their tables and other unique options. Wins will be acknowledged as well, and alerts will let you know when your online casino buddies have signed on to play.
Thomas Kiessling, Chief Technological Officer of Bodog, is confident that supplying these at-home online capabilities is the direction web gambling is headed in the very near future. Capturing a live casino atmosphere in the comforts of your own home will enhance individual's poker skills and the overall online gambling experience.
The stakes can only go higher with quality player experience being bwin's top priority, as Kiessling says, "It's really the customer experience that's key. That is a major priority for me."
While online poker will be the first to be impacted by this new technology since bwin has spent $45 million on their new cutting-edge poker platform, which pretty much wiped out the entire tech portion of the budget for bwin, the multi-faceted online gambling brand also offers players casino, sportsbetting, and other gaming options, so perhaps this technology will spread.
Comments