And the $1 Million prize goes to the retired NYPD officer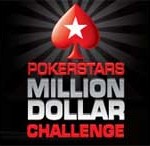 Mike Kosowski has hit the headlines as the retired NYPD officer who has managed to win $1 million through his participation at the FOX poker game show PokerStars.net Million Dollar Challenge.
Kosowski suffered an injury during 9/11 when he was a tower correspondent and was catapulted in the air resulting in him getting badly hurt and burnt. This time off work period was when he started out playing online poker. Now the same man has won over some of the world's top pros such as Daniel Negreanu by playing head-to-head.
Mike was quoted saying; "It's unbelievable. We're still on an emotional high every day. Every day I wonder, 'Am I living a dream? Playing against a pro is difficult. Because you know he knows the game inside and out. You can't take as many risks as you would against some guy in Atlantic City."
Comments