Addict Harry Kakavas talks about secret listening device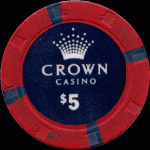 News from Kakavas's $30 million Supreme Court fight with Crown Casino is that of a full ten hours of secret tape recordings, which were handed to Justice David Harper. Kakavas is in the process of suing Crown Casino for the $20.5 million that he lost in a 14-month binge at Baccarat between June 2005 and August 2006, also to include damages incurred.
is also suing Mr Williams who allegedly had devised a plan to get him back with extra cash incentives and use of his own luxury jet. Williams is the son of casino developer Lloyd Williams, and Crown Global CEO Rowen Craigie.
Kakavas had already signed a self-exclusion order which meant he was banned from the casino life-long and had told the court he owed more than $20 million to friends and $4.9 million to the Australian Tax Office before that. The latter said he raised most of his gambling funds when he mortgaged properties owned by his successful Gold Coast real estate business.
Then revelations showed he also owed $5 million to casinos in Las Vegas, $1 million to Crown and $1 million to the Atlantas casino in the Bahamas. He said that the Crown Casino extended his credit to $1 million owed to Crown during his final visit to the casino in 2006. "Mr Williams said to me that the $1 million was no big deal for Crown. He told me not to feel hurried or pressured to pay it back."
Kakavas' attorneys have in fact revealed that in late 2006 he wore a hidden listening device during a number of conversations with the Crown chiefs. The tape transcripts were not read to the court after the Crown's counsel Neil Young, QC objected, saying he requests that the tapes are checked by an independent expert to determine whether they had been "edited, stopped or started". These tapes reveal separate talks with senior Crown executives John Williams, Howard Aldridge, Richard Doggart and Bill Horman. When asked why he chose to use a recording device, Mr Kakavas said, "I formed the view that Crown would be less than truthful."
Crown Casino seems to have been given access to the tapes more than a year ago and had never previously raised concerns after having listened to the entire material. The hearing will continue this Tuesday.
Comments