Gambling addict suing casino for $50 Million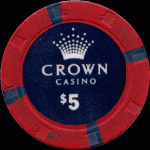 A millionaire gambling addict is currently suing the Crown Casino for a grand $50 million. The Casino is allegedly being sued for designing a scheme to tempt the millionaire gambling addict back to their casino venue.
The millionaire is Gold Coast property developer Harry Kakavas who lost $20 million at the said casino. The case is being heard by the Victorian Supreme Court. Kakavas' lawyers are arguing that the casino lured him back and even used their private jet to fly him back and forth to Queensland. They offered him new cash incentives of up to $50,000 in "lucky money" deals.
In fact, Kakavas himself was subject to an interstate exclusion order, but the casino management illegally permitted that he returned to their casino where they followed to treat him like an international VIP. Kakavas was making up to $300,000 bets per hand, which is usually never allowed. Crown Casino even extended him more than $3.5 million in credit during the time.
The casino allowed this even though they knew he was a pathological gambler. The trial is not over, but still ongoing and the lawyers of Crown Casino lawyers are denying most of the above allegations.
Comments