Wynn Las Vegas up for court case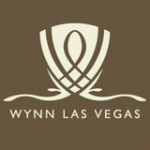 News has it that the Wynn Las Vegas Strip casino and resort has been sued by three in house dealers. They are claiming that the casino was violating the federal labour when it came to their tip sharing policy laws. They also claim that the resort was requiring the said dealers to share tips with their respective supervisors thus not paying the dealers their due share.
This information was declared during the lawsuit which was filed last Thursday in U.S. District Court. The dealers' lawyer stated that the resort management had a procedure of taking 15 percent to 20 percent of the daily pooled tips while the argument of the Wynn Las Vegas was that they hold the authority to distribute the tips in that way.
The claim of the casino dealers is that due to the tip-pooling system implemented by the resort back in 2006, their due tips were diverted away from them. The case is still pending as a lawsuit was filed in 2006 at the district court and then the case moved up to the Nevada Supreme Court ruling the Nevada labour commissioner.
Comments